Automatically transcribe English to Bahasa Indonesia, Hindi, Tagalog and other Southeast Asian languages in one click.
Add subtitles to videos, transcribe lectures and meeting notes or reach a global audience in their native language.
Improve your language skills with our highly accurate, AI-powered transcription tool!
How to transcribe English?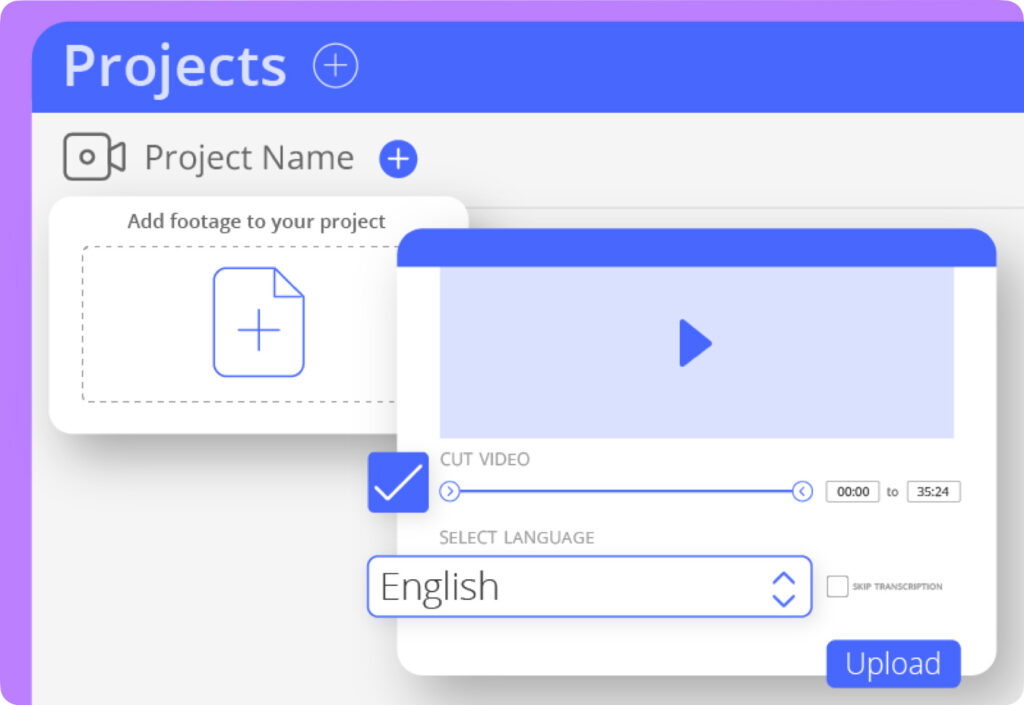 To start a new project, click on "+" besides "Project". Name your project, then click "next". 
To upload a file, click on "+" besides the title of your project. Then, click to select a file or drag and drop a file into the box.
From the dropdown list below, select "English" as the audio language. To transcribe, click "upload".

STEP 2: Edit your transcript
Proofread the transcript to make sure it is accurate. If not, edit accordingly. 
To delete a word or section, click on the space after the word you want to delete and press "backspace".
You may also use the waveform to go to the section of the audio you want to edit.
Auris AI is a highly accurate video subtitle generator and audio to text converter.
Navigating Auris AI made easy
Save time and cut costs when you add subtitles to videos and transcribe audio files in one click!
Auris AI is a user-friendly captioning tool which generates automatic captions quickly and accurately.
Scroll down to learn more about Auris AI
or click on the respective boxes below to learn more.