As a content creator, you are always looking for platforms to increase your reach and gain a wider audience. We put together a list of top video hosting sites that will be suitable for the kind of content you want to create.
YouTube (Free)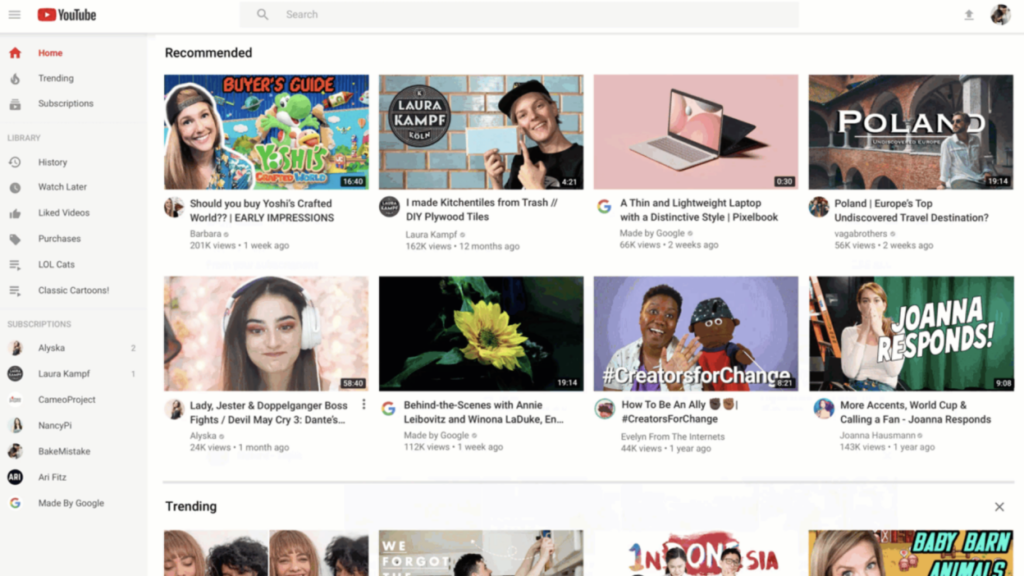 With close to 3 billion active users and an average of 122 million daily users, YouTube stands as the number one video hosting site of all time. It is free to use and offers various video marketing strategies such as ads.
YouTube is also the second most used search engine after Google. This makes it possible for content creators to optimise their content according to YouTube's SEO to try to reach new audiences outside of their own.
Key features
Unlimited cloud storage for videos
Dimensions; Min 240p (426 x 240).Max; 4K (3840 x 2160).
Video aspect ratio: 16:9
File size: Max; 128 GB.
Video Length: 12 hours max.
Video formats: .MOV,MPEG4, MP4,AVI,WMV,MPEG-PS,FLV, 3GPP, WebM
Pros
Videos are indexed for search and this can boost your viewership because people who are not subscribed to your content can still find it online.
You earn money from clicked ads
Has privacy settings
Supports Livestream videos
Cons
Ads play automatically and if your audience skips them, you do not earn revenue
No download options except for smartphones and through third-party services
Copyright strikes/suspension for videos that do not follow platform guidelines
Facebook (Free)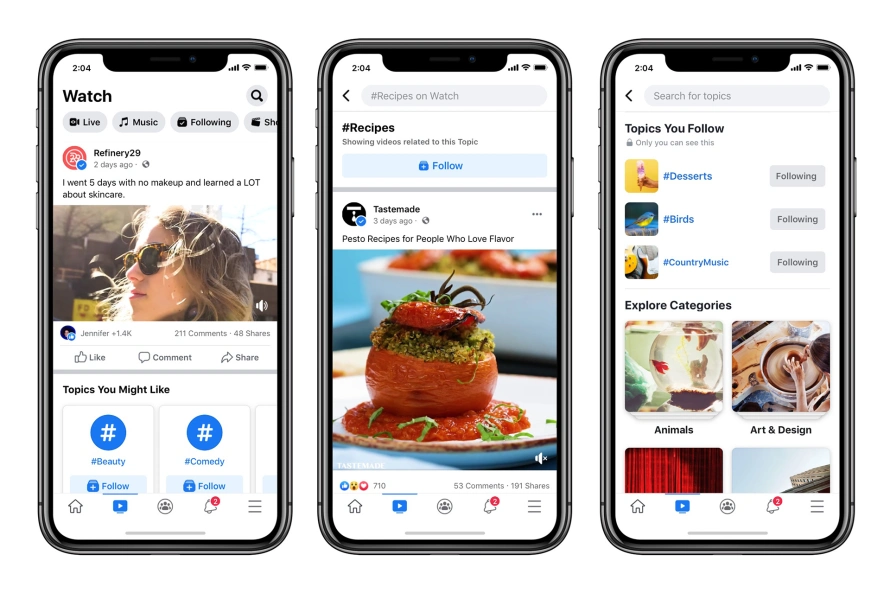 Facebook has grown over the years from just a social platform to a networking one as well. One effective way of content marketing is by the use of existing Facebook communities(groups) that gives you the right as a member to share your content with the other members.
In fact, many business owners have shifted to Facebook watch which allows them to market their content to their connections; turning them into potential clients.
Key Features
Video formats: MP4, MPEG4, MOV, AVI, FLV, WMV, MKV, 3GPP, and more
Aspect ratios: 1:1, 4:5, 9:16 and 16:9
Video resolution: min 720p (1280×720) px. Max 1080p (1920×1080 px)1080p
File size: 10GB max
Video length: 4 hours max
Unlimited file storage
Pros
Unlimited free video hosting
Great for brands with an ad budget who are looking to grow their audience
Allows free online video sharing using the embed feature.
Cons
You will need to pay for ads to host marketing videos.
Does not have customizable players.
Higher resolution videos are compressed to platform standard resolutions hence lower quality videos
Vimeo (Paid)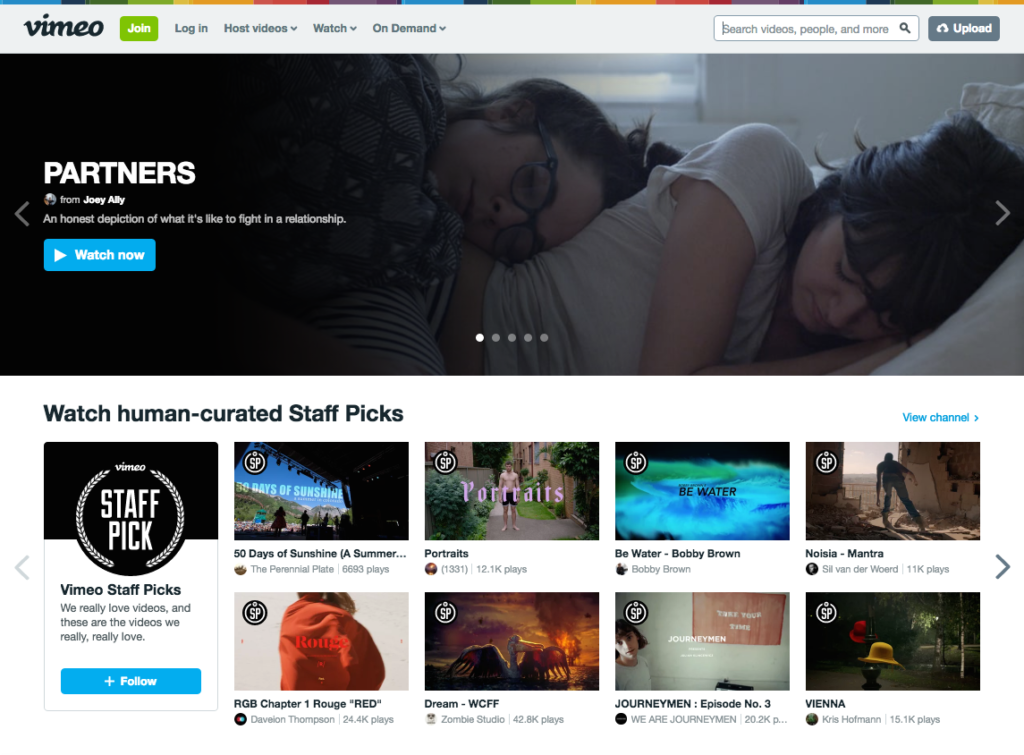 Vimeo is a video hosting site designed for professional use. It allows members to view and upload videos through any of the available packages. A starter pack goes for $ 9 pm; Standard $25pm; Advanced $65 pm
Key Features
Dimensions Min 240p Max: 8K (8192 × 4320).
Video aspect ratio: 16:9
File size: Max of 500 MB for free users. Upto 256 GB for premium packages
File storage: Weekly 500 MB for free users. Weekly 20 GB for premium
Video formats: MOV, MPEG4, MP4, AVI, WMV,FLV,MKV, 3GPP.
Pros
It is Ad free hence you will not be disrupted by ads as you watch the videos.
Videos can be downloaded
Your privacy settings allow you to control who you want to watch your videos.
Cons
Because it is less popular than Youtube, expect a small audience base.
The starter pack accounts have lower video upload limits.
Dailymotion (Free/Paid)

As one of the closest Youtube competitors, daily motion connects 350 million + users to news and entertainment. It is also the platform used by 90% of French media. Its 350 million users can act as a good secondary marketing platform for content creators whose channels are yet to find an audience on Youtube.
Key Features
Dimensions: Min 240p (426 x 240).Max 4K (3840 x 2160).
Video aspect ratio: 16:9.
Max file size: 2 GB.
Video length: Maximum of 1 hr.
Unlimited file storage
Video formats: MOV,MPEG4, MP4,AVI,WMV,FLV, MKV, 3GPP.
Pros
Unlimited video hosting.
Live streaming component
Videos can be made private.
Cons
Smaller audience base hence not suitable for someone focusing on the number of subscribers
Ads automatically play
Videos cannot be downloaded without a third-party service.
Wistia (Paid)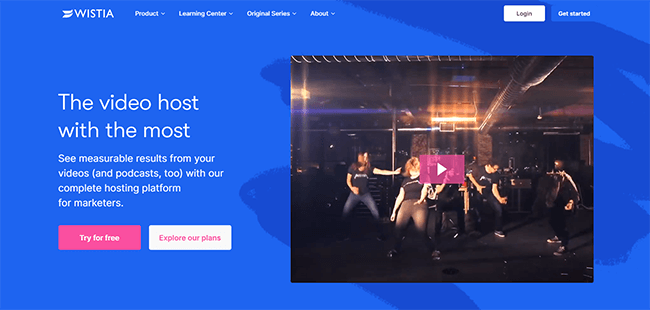 This is a video hosting platform with marketing integrations and analytics. One of its most unique features is that it allows you to capture leads by simply prompting your audience to enter their email address before accessing your content.
Key features
Resolution: Max; 4K (3840×2160 px).
Max file size: 8 GB.
Video length: 2 hours max
Total file storage: Up to 10 videos with the pro plan
Video formats: MP4, MOV, AVI, WMV, FLV, MKV, 3GPP
Pros
No ads.
Video SEO on Wistia video embed codes will help you drive more traffic to your site
Leads capture within the video
Customizable embedded player.
Cons
It is not free.
Smaller audience base.
What is the Best Video Hosting Platform?
Going by popular opinion, Youtube is the best video hosting site currently. The 3 billion+ users will guarantee a strong audience base. Over time, you will get an opportunity to monetize your content.
The high number of users also gives you an opportunity to try out a number of favorable niches till you find one that is welcoming to the subscribers.
How to Increase Your Audience Base with Closed Video Captions.
The greater the audience base, the more diverse the languages are. Most video hosting sites will automatically add captions to your videos to give non-native speakers an experience of what your content is all about. Sometimes, these captions are wrongly translated and misleading.
If you want to add accurate translated subtitles to reach your global audience, try out Auris AI's subtitling tool for FREE.