Productivity apps are designed to help us achieve our set targets for any given task. We can reduce the time spent on a job, or track our lifestyle changes for accountability purposes.
Whatever your need is, we have compiled some productivity apps that a number of people swear by. We guarantee that you will not only find them useful but also adopt some in your day-to-day life. Remember, each app targets a specific task. Some are tailored for the work environment or life balance, and others can serve in both situations.
That said, here is a list of our top 10 best productivity apps. They all serve different functions but are efficient at what they do.
Top 10 Best Productivity Apps
1. اوریس اے آئی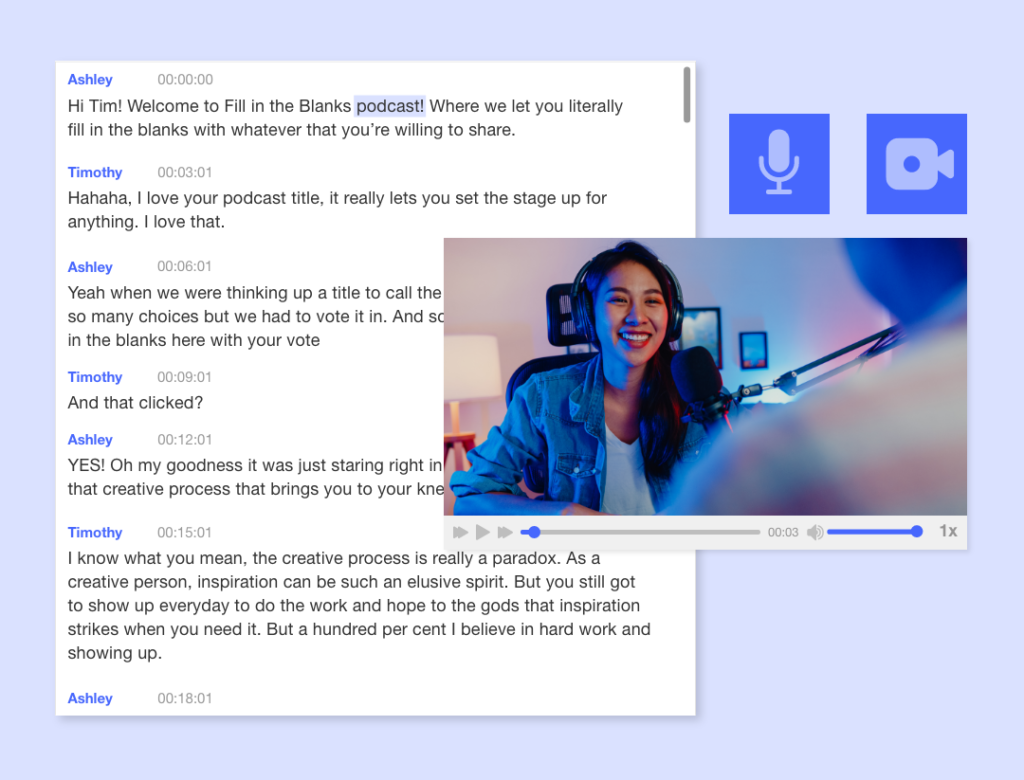 It goes without saying that we are at the core of artificial intelligence with the likes of chatGPT being tested for several components of human function. As an automatic translation and transcription tool, Auris AI helps you translate and polish text for your non-English speaking audience. Besides this, it combines AI with human language professionals to provide transcription, translation, and video subtitling services.
You are guaranteed accurate translation in over 30 languages with reduced cost and native-level transcription accuracy in a shorter turnaround time.
Services offered by Auris AI:
Translation, transcription, and subtitling to over 30 languages
Who Benefits
Companies and organizations that regularly create subtitles for internal and external video assets
Translation companies who outsource their work for better cost and turnaround time
Content creators who need captions and foreign subtitles to reach a wider audience.
Educators and faculties that add captions to their educational materials to help students learn better
Cost
30 minutes for free
Top up from as low as $0.08/minute
2. Grammarly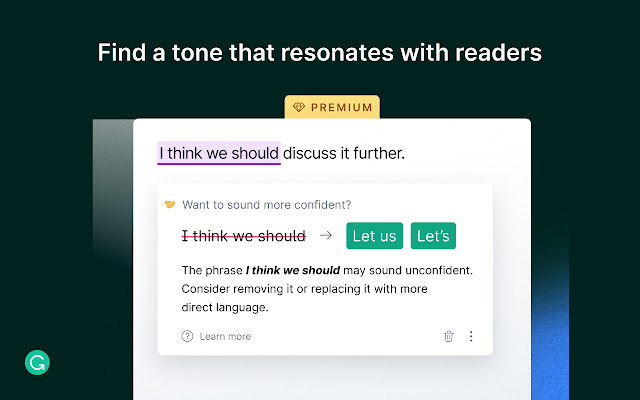 This is a renowned online grammar checker. Those nitty-gritty spelling mistakes or sentence structures that disqualify your applications to your prospects can be avoided with the help of Grammarly.
As a plugin software, Grammarly is compatible with most applications including AI transcription softwares, and can enable you to curate an error-free document like a native speaker.
Cost
Free Version
Premium: Starting at $12.00 USD/ month
Business: Starting at $15.00 USD/member/month
3. Google Docs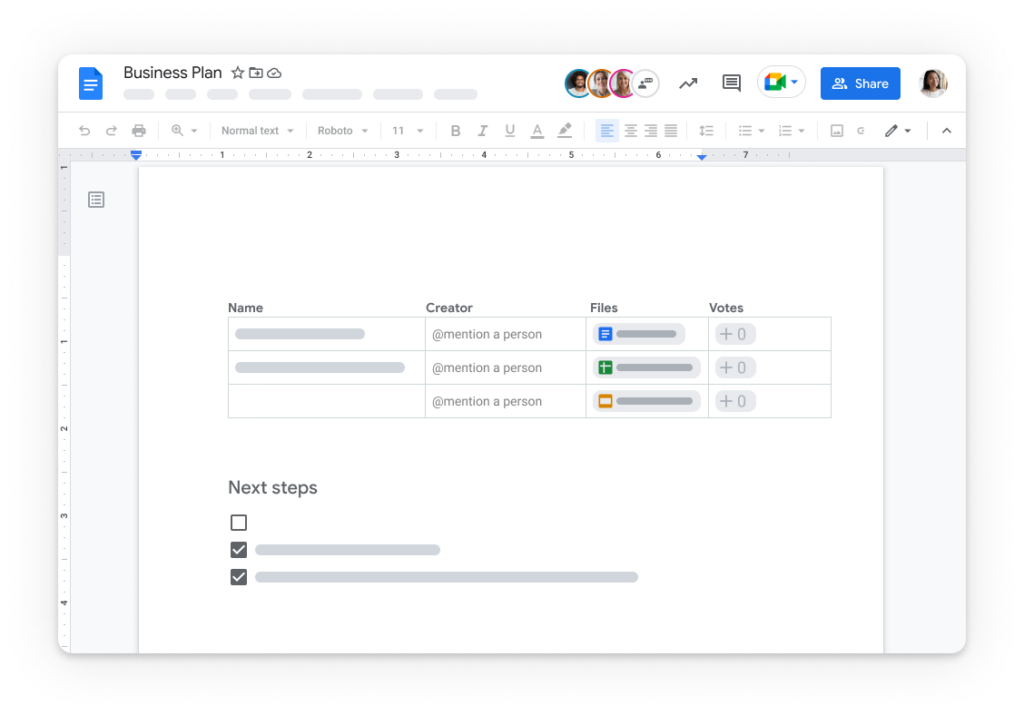 Google Docs is an online word processor for creating and collaborating on online documents. If you are operating on a desktop without a proper power backup system then Google Docs is just the productivity app for you.
Basically, Google Docs allows you to perform every function previously done by MS Office. The only difference is that you are guaranteed document backup if the power goes off. It also allows more than one person to work on a document at the same time; as long as the other user has been granted access.
Cost: It is free to use
4. Calendly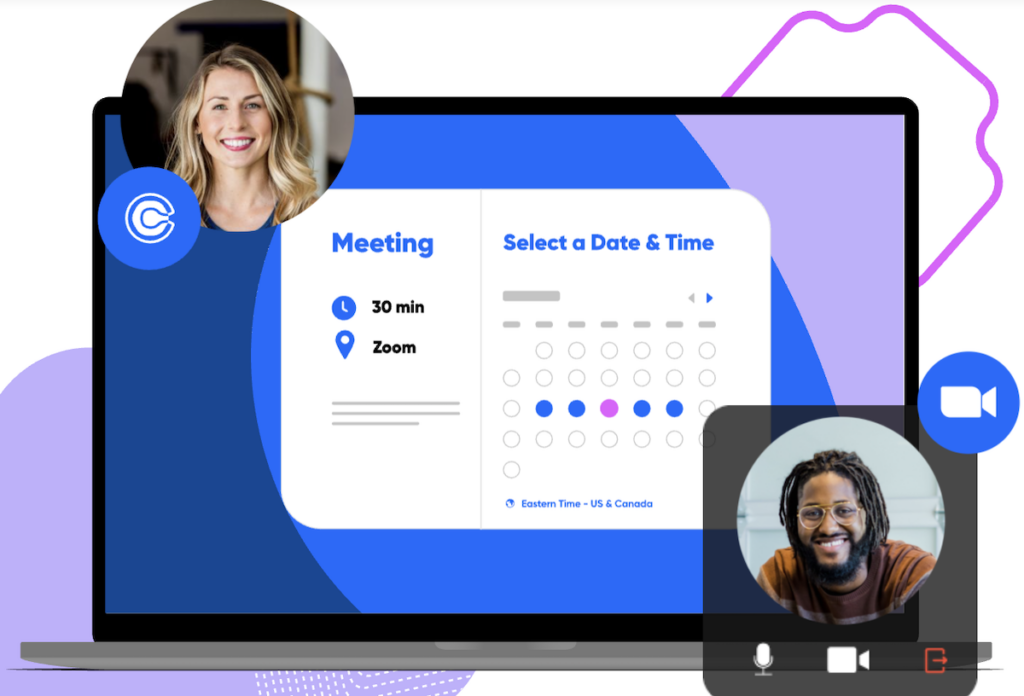 Calendly is here to make sure that you are not double booked for a meeting. As a meeting scheduler, Calendly can be used as a plugin on Chrome or LinkedIn messaging to show your team your availability preferences. Likewise, your teammates can share their availability dates to avoid inconveniences in the case of an upcoming meeting. You also get notified when someone books a meeting with you.
Cost
Free Basic Version
Essentials: $8/month
Professionals: $12/month
Teams: $16/month
5. Lucidchart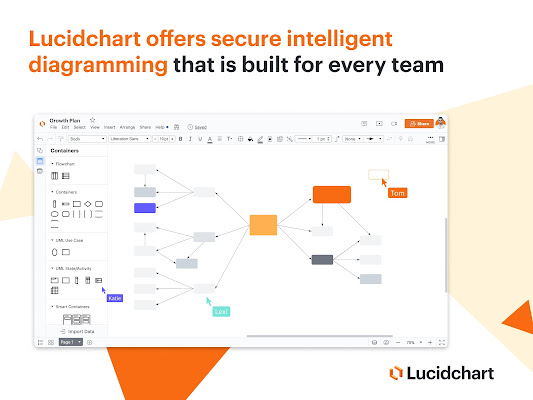 We have all had moments where we just wanted to modify an online diagram only to be reminded about copyright strikes. Also, there is no one-size-fits-all when it comes to flowcharts and diagrams. That is why Lucidchart gives you the opportunity as a tutor or distance learner to create pro-like flowcharts and diagrams online, with their hundreds of free templates. The app also allows a 7-day trial period after which you will be charged a subscription fee.
With the free version, you are also guaranteed;
3 editable Lucidchart documents
60 shapes per Lucidchart document
100 templates
Basic Visual Activities
Cost
Free plan
Individual: $7.95
Team: $9.00 per user
6. Stayfocusd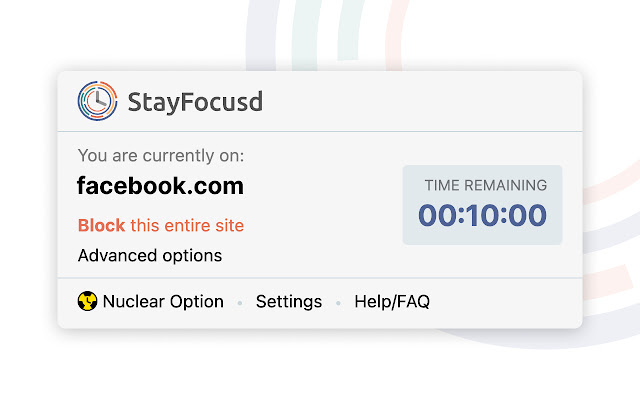 Don't allow your mind to digress from your schedule when working on online documents. An extension like stayfocusd keeps you accountable by blocking distractive websites that may pop up during your work time. You also have the freedom to choose the amount of productive time with which you want a task achieved before scrolling through the other sites.
And it's actually free to use.
7. Todoist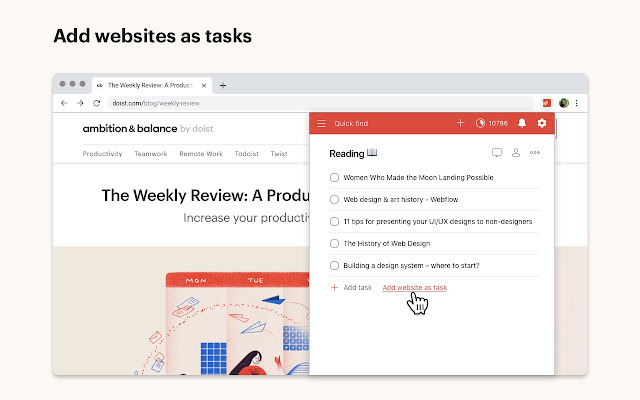 Just like the grocery list, a number of tasks may be forgotten if you do not have a reminder of when you need to have them done. That is why Todoist gives you the peace of knowing tasks within your schedule have been accomplished within their set timeframes.
Also, its ability to recognize natural language allows you to put down random thoughts that can be restructured into an attainable task.
This to-do list app surfaces the right tasks at the right time. As has been stated, it keeps you updated on what task needs your attention next. It also allows you to share tasks with other people within the same project; freeing up your time and allowing you to concentrate on other tasks.
Cost
Beginner Plan: $0.00
The beginner plan also guarantees you a personal workspace with:
5 active projects
5 guests
5 MB file uploads
3 filter views
1-week activity history
8. Trello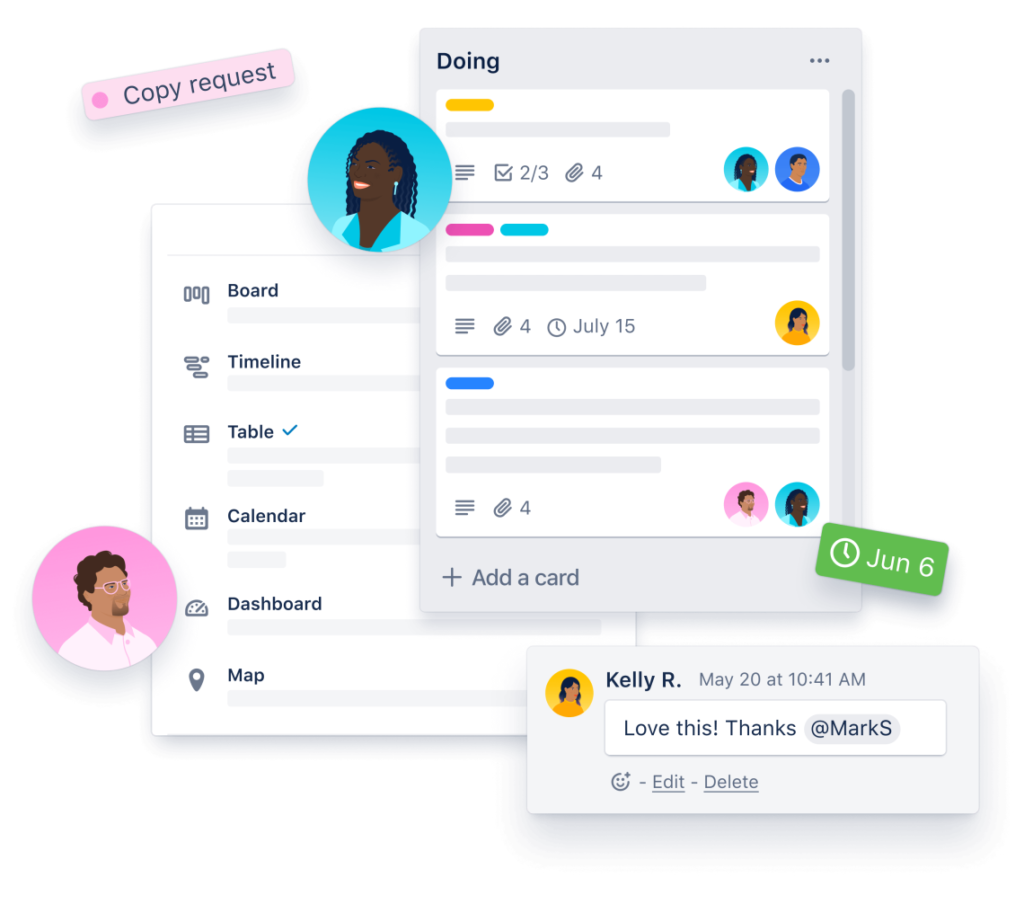 We cannot complete this list without talking about project management. There are so many ways of managing a project. You could go analog; calling each and every employee to find out who is supposed to be working on what task, and their progress. If not, you could work with an app like Trello which allows you to create boards, lists, and cards to get a clear view of who's working on what and which tasks need to get done.
In a nutshell, Trello has three sections;
Boards which allow you to create a to-do list
List which shows you the different stages of a task; what needs to be done, what is being done, and done respectively.
Cards section which is made of tasks and ideas that are meant to get the main project done.
Cost
Free version: For individuals or teams looking to organize any project.
Standard: $5.00/month. For small teams that need to manage work and scale collaboration.
Premium: $10.00/month. For teams that need to track and visualize multiple projects in several ways, including boards, timelines, calendars, etc.
Enterprise: $17.50/month. For organizations that need to connect work across teams with more security and controls.
9. Goalify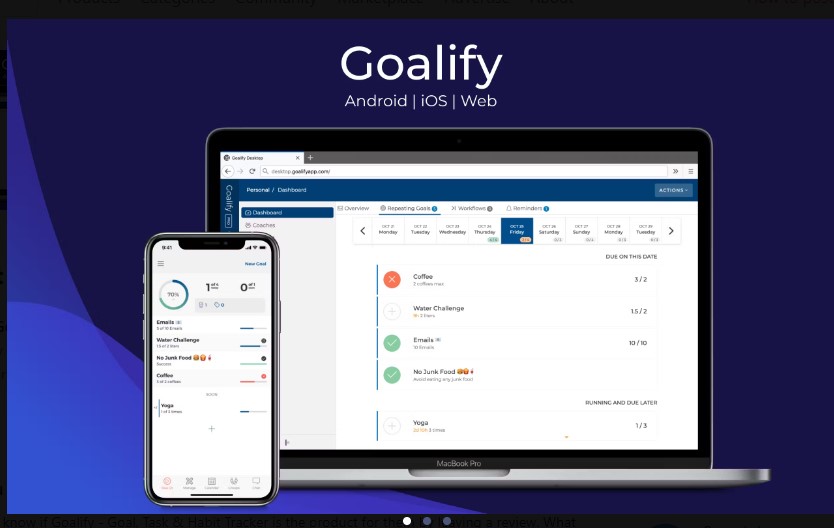 As we already discussed, productivity apps are not just about work management and that is why we have Goalify. It is the habit-tracking app that will change you from a wishful thinker and keep you accountable for personal goals. Whether you want to keep a consistent healthy diet, walk 5km daily, complete a chapter of your thesis daily, etc..
As the name suggests, it allows you to record any number of goals or other tasks that you'd like to accomplish and periodically reminds you of the need to have them achieved. It is more of a personal use kind of productivity app than it is for businesses.
Cost
Basic – Free Version
Professional Coach – $50 per month
Professional Team – $75 per month
Professional Corporate – $125 per month
10. Slack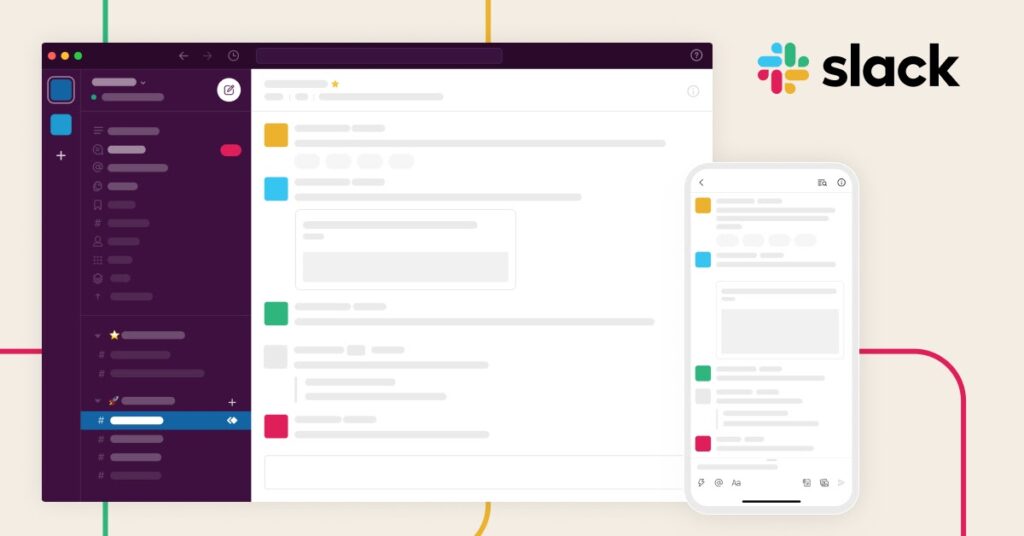 Another great productivity app is Slack. If you have worked with Zoom then Slack should be just as easier to use because they function in a similar way. Technically, it is a group messaging app for organizations. It gives you the option of both free and paid accounts with the latter being more equipped with advanced features.
You can talk to individuals, private groups, or channels with Slack. There is also the option of audio and video calls which makes it similar to Zoom by comparison.
Cost
Free Version
Pro: $7.25 per month
Business $12.50 per month
حتمی خیالات
All things considered, productivity apps are a great way of maximizing your potential. Also, there is no limit as to how many apps you can use. The goal is to have your tasks achieved in a timely and efficient manner.